How to Buy Tilray Shares Online in the UK
Tilray is a Canadian pharmaceutical and cannabis company, with major operations all over the world including North America, Australia, New Zealand, Germany, Portugal, and Latin America. This company is not only one of the most famous medical cannabis producers on the planet but also one of the stocks that was booming during the 2018-19 so-called cannabis bubble.
However, much like many other medical cannabis companies that have been on a long and steady decline, Tilray shares dropped nearly 76% in 2019, and another 64.80% in 2020. As Tilray is one of the key players in the global cannabis industry, this might be an investment opportunity at current prices.
In this guide, we'll walk you through the process of how to buy Tilray shares online in the UK. On top of that, we suggest the best UK share dealing platforms to do this with, and we'll also make in-depth research of Tilray as a company and its share price performance.
Step 1: Find a Trusted UK Stock Broker 
Tilray is a Canadian-based public company listed on the US Nasdaq exchange under the ticker symbol TLRY. The company is also part of the NASDAQ Global Select (NasdaqGS) Market Composite, which is a market capitalization-weighted index consisting of more than 1,400 stocks that meet strict financial requirements.
But while the majority of UK stockbrokers offering investors to trade Tilray shares will charge a fixed entry and exit commission, and high account maintenance fees, you might want to consider alternatives like CFD brokers. For those unaware, CFDs are essentially contracts between a trader and another party on the future price movement of an underlying asset without owning the asset.
To help you choose the right broker, below you will find two of our recommended UK stockbrokers that allow you to trade Tilray shares.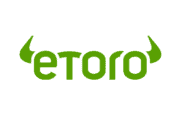 eToro is our top-rated stockbroker in the UK to buy shares of Tilray. This broker is very popular with over 12 million users on its network as it offers a fully pledged social trading platform and an intuitive user interface. It is also one of the few brokers in the industry that allows users to buy shares directly from exchanges as well as in the form of CFDs.
Crucially, eToro does not charge any commission and fees when it comes to share trading, so you will not have to pay entry and exit fees when going in and out of a position. On top of that, you can buy shares of popular stocks such as Amazon, Facebook, Nio, and Tilray with a leverage of up to 5:1. Best of all, on this platform, you get access to social trading experience where you can interact with other members, find relevant posts, and copy trades of other traders using a tool called CopyTrade. Though the CopyTrade is particularly useful for beginner traders that want to automate their trading, experienced traders can share their trading activity and receive monthly earnings.
Another reason why eToro is an ideal platform for share trading is the fact that it gives traders the option to buy and short sell shares. As such, if you believe that Tilray or any other share on eToro's network is overvalued, you can short sell the company with the hope that its price will decrease in value. Unlike the majority of UK brokers, there are no strict short-selling restrictions, and you do not have to open a margin account.
The registration process is fairly simple – you need to complete a questionnaire and meet a minimum deposit requirement of around £150. eToro is also authorized and regulated by the Financial Conduct Authority in the UK and ensures that your funds are protected as it is a member of the Financial Services Compensation Scheme (FSCS).
Pros:
Allows investors to buy popular shares with zero commission
The largest social trading platform
eToro offers fractional trading
Intuitive user-friendly web platform and a mobile app
Enables automated trading using the CopyTrade tool
Offers a range of financial assets including indices, FX currency pairs, commodities, ETFs, and cryptocurrencies
Regulated by the FCA
Cons:
Less suitable for professional traders – Limited technical analysis tools
75% of retail investor accounts lose money when trading CFDs with this provider.
2. Plus500 – Trusted CFD Platform with Low Fees and Competitive Spreads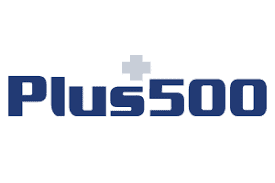 While eToro is the best platform for beginner traders, Plus500 is perfectly suited for investors that seek competitive spreads and easy to use desktop and mobile platform. This broker, which was founded in 2008, is one of the leading Forex and CFD brokers in the industry offering users thousands of financial instruments that include stocks, indices, bonds, commodities, ETFs cryptocurrencies, forex, and options.
Plus500 is simply one of the cheapest online stockbrokers to buy Tilray shares from as it allows users to buy and short sell the stock with a highly competitive spread of 0.21 pips. On top of that, the overnight funding rate is relatively low – 0.0287% for a buying position and 0.028% for a short sell position. On the negative side, Plus500 offers a limited leverage ratio of 2:1 when trading Tilray shares.
As for the trading experience, Plus500 has an easy to use web-based and a mobile trading platform packed with a great charting package and built-in trading features. Plus500 also lets you view a useful market sentiment tool and set up price alerts based on price changes, daily and hourly percentage change, or traders' market sentiment.
To open an account, you need to provide some basic personal information and deposit funds via a debit/credit card, Paypal, or bank account.
Pros:
Wide range of CFD instruments
Offers plenty of features including a market sentiment tool and price alerts service
Very tight spreads
Great mobile app
Supports options trading
Regulated by UK Financial Conduct Authority (FCA)
Cons:
Only 2:1 leverage on Tilray shares
Offers to trade on CFDs only
80.5% of retail investor accounts lose money when trading CFDs with this provider.
Now that you have got suggestions for a share dealing platform that offers you to buy Tilray shares, it's time to do your research about the company. At present, it's difficult to make a strong case that Tilray share is expected to rise again, and increase its sales. The pharmaceutical and cannabis company has struggled throughout 2019 and 2020 and is currently at the lowest levels since its IPO.
With that in mind, the majority of cannabis companies like Tilray wait for regulatory approval, and as such, these companies are considered high-risk/high reward investment opportunity. In this section, we explore Tilray share price historical performance and find out whether it is a good investment right now.
Launched in 2013, Tilray began its journey in Canada though it has quickly expanded its operation to other regions across the world including the United States, Australia, New Zealand, Portugal, and Germany. Eventually, it became the first cannabis-related company to go public in the US when Tilray joined the Nasdaq stock exchange in July 2018 at a price of $17 per share.
In September 2018, just two months after Tilray historic IPO, the share rose drastically to $214 per share during the 'cannabis stocks bubble'. More importantly, Tilray share spiked after the Drug Enforcement Administration (DEA) allowed the Canadian company to import its marijuana products from Canada to the United States. However, the Tilray stock crashed between 2018 to 2020, largely because of repeated disappointing earning results and the increasing competition in the cannabis industry. Much like other marijuana stocks, Tilray was affected by a combination of factors that have led to lower sales and a drop in the value of cannabis stocks.
Nowadays, Tilra's status is a bit unclear. The company has a negative YTD return of -64.80% and its modest market capitalization of only $804.733M makes it a high-risk stock. Although Tilray says that the coronavirus pandemic has not significantly hurt the company's operations, there's a concern for many cannabis investors whether marijuana companies can prevail for long periods of time.
As expected with any medical cannabis company, Tilray does not pay dividends and is not expected to pay dividends in the near future. If you are looking to buy stocks that pay dividends, you typically must invest in blue-chip stable companies like Pfizer, General Electric, and AT&T.
At the moment, buying shares of Tilray is sort of a gamble. On one hand, cannabis stocks rise again lately as legislation momentum grows and Tilray still presents a healthy financial balance sheet, with around $137 million in free cash. But at the same time, the trend is clearly bearish for cannabis-related companies including Tilray.
The good news is that the Canadian company was able to raise an impressive amount of $85.3 million in the past quarter and the Q1 sales in 2020 more than doubled from the previous year. Moreover, Tilray has reported an increase of 10% in sales of $50.4 million in the second quarter of the year. But all in all, the fundamentals of the company are still weak. As such, Tilray is highly dependent on regulatory approvals and the acceptance of as a medicine.
With that in mind, some investors may find Tilray's current share price as a buying opportunity. After all, Tilray is one of the leading producers of medical cannabis, and has the widest international footprint among all pot companies. No doubt, Tilray needs good news to attract more investors. As the US elections approach, some analysts believe that Tilray share can rise again if the Democrats and Biden win. This is because Tilray hopes that the Marijuana Opportunity Reinvestment and Expungement bill which was promoted by the Democrat Senator Kamala Harris will pass. If so, it will allow  Tilray and other Canadian medical cannabis companies to fully enter the US market.
If you are still keen to buy Tilray shares, you will first need to open an online trading account with a broker that offers US-listed companies. For this example, we are going to show the account creation process with eToro. As we mentioned previously, the process is very straightforward and simple.
So, the first thing that you need to do is to visit eToro's homepage and click on the 'Join Jow' button. You will then see a registration form where you are required to pick a username, password, and enter your email address.
Before you can deposit funds, you will also have to complete a short questionnaire about your trading experience and financial condition as well as a verification process that includes submitting a copy of your driver's license or passport along with a copy of a recent utility bill or bank statement. This is because eToro is an FCA-regulated broker and comply with all regulatory requirements.
Now, you will be asked to fund your account. In the UK, eToro requires investors to deposit a minimum amount of around £150 (equivalent to 200 USD). This can be done one of the following supported payment methods:
Debit Card
Credit Card
Paypal
Skrill
Neteller
UK Bank Transfer
Now that you've completed the registration process and the funds have reached your account, you can place an order to buy Tilray shares. If opting for eToro, you need to log in to the platform and then enter 'Tilray' or 'TLRY' at the search bar, as you can see in the image below.
On the Tilray instrument page, click on the 'Trade' button.
To complete your Tilray buying process, you need to enter the amount you want to invest in Tilray and then click on the 'Place Order' button (or 'Set Order' if you are buying Tilray shares outside of standard market hours).
Simply put, we are neutral on Tilray share. With the burden of the Covid-19 pandemic and the disappointing earning results released by the company, Tilray is not yet a buy but it is currently a 'wait and see' investment opportunity. This means that investors must follow any cannabis-related news and new developments that the company has in the pipeline. Additionally, it is very important to follow Tilray's options contracts movement as it may be a valuable indicator for predicting the next move of Tilray share.
Technically, Tilray share approaches a resistance level at $6.64 and then $7.48. The Tilray's stock support levels currently sit at $5.29 and $4.45.
Our Conclusion
Tilray share is currently a high risk, high reward investment opportunity. It is a much smaller company than it cannabis competitors, and its share is the most volatile stock in the cannabis market. At present, it's best to wait on the sidelines until the company reports positive news or the share rise above the strong resistance level of $7.48. Otherwise, if you are no looking for a long term investment, Tilray is a great day trading stock. Nevertheless, if you ready to start trading Tilray, simply click the link below to get started!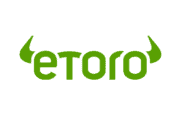 75% of retail investor accounts lose money when trading CFDs with this provider.
FAQs
What stock exchange is Tilray listed on?
Unlike most of its competitors that trade on the Toronto Stock Exchange, Tilray is listed and traded on the NASDAQ stock exchange in the US under the ticker symbol 'TLRY'.
What is the highest Tilray stock has ever been?
Two months after its IPO, Tilray reached the all-time high of $214 per share.
What does Tilray sell?
Tilray basically sells medical cannabis and cannabinoids, however, the company is more focused on medical cannabis research.
Is Tilray a profitable company?
No, at present Tilray is not a profitable company and has never reported an annual profit. The company's Chief Executive Officer Brendan Kennedy said in August 2019 that Tilray is expected to become profitable in Canada in the "next quarter or two" and in Europe in the next two to three quarters. However, given the impact of COVID-19, it's difficult to say when Tilary will be finally reaching profitability.
Tilray (TLRY) went public on July, 2012, on the NASDAQ stock exchange at a price of $17 per share. Tilray was the first medical cannabis company to made its debut on on a major US stock exchange.